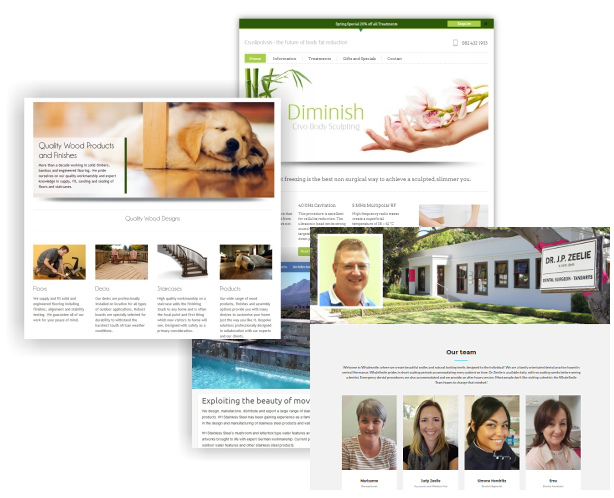 Professional web designs with a local flair
Fast and friendly web designs.  Done by locals, for locals. All our sites include a content management system.  This means people of all levels of aptitude can easily manage their own website. So you'll be able to do changes on your own without needing to pay a designer  to do it.  It means you can decide when and how you want to work on your site without ever waiting for a designer.
If you already have a website, we offer great discounts for moving your site to us and for converting it into a modern content management system.
We specialise in web design for:
art galleries and art supply stores
guest houses and hotels
gift and curio shops
whale, shark and boat cruises
restaurants
small business
tourism
online shops